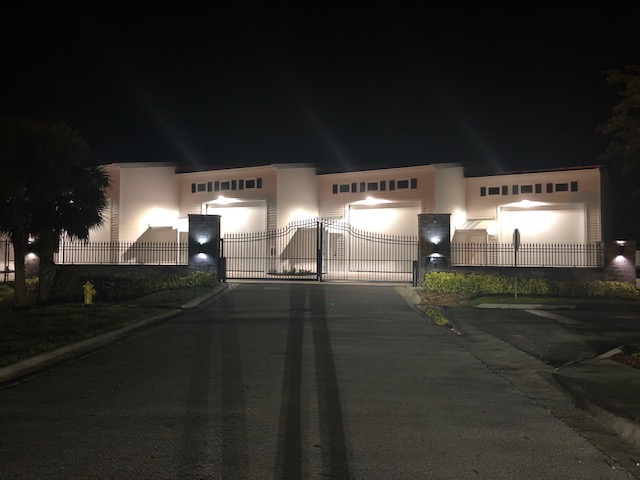 "Location Location Location!"
I'm sure everyone has heard the famous expression, location location location. Well when it comes to owning real estate it is very true!
The location of Classic Estates, LLC site was chosen for that very reason.
Only 200 feet from US 41 – 18950 S Tamiami Trail Ft Myers, FL 33908
One way in and one way out, which is paramount to security.
Three sides of the site are along a preserve property which can never be built on.
Roadways throughout are 6 inches of concrete, not asphalt.
As you make the turn from US 41 towards Classic Estates, view the two large 10′ x 4′ tall country stone columns. The wrought iron gates are twenty feet in length poised between the columns. Entrance will be controlled by an access terminal located in the column. In order for someone to enter, they would need to press the unit number button and talk with the unit owner who would see them on the monitor inside the unit and press a button to allow entry.
Unlike some developments of this type, our focal point was quality, not quantity. When you only have 24 units to choose from the term "Limited" has real meaning. Quality attracts quality, today and when looking at the future resale value.